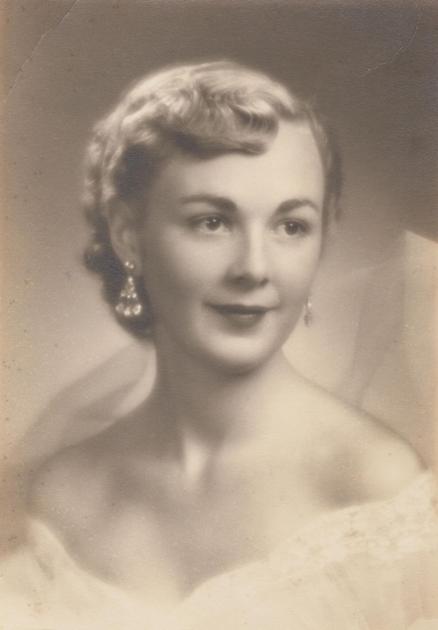 Nancy Kate Parker Krueger | Obituary
Nancy Kate Parker Krueger, 89, a devoted daughter, loving wife, mother, grandmother and great-grandmother, passed away in New Braunfels, Texas on August 4, 2021.
She is predeceased by her husband Jack Arlon Krueger; his parents, Mr. and Mrs. Thomas Vance Parker (Tom and Nan); her sister Judith Parker Klemme, her brother Robert Vance "Bob" Parker; and nephew Robert Vance "Bobby" Klemme.
Nancy is survived by her three daughters and her son-in-law; Kathy Fountain Boss and Nanette Fountain King and her husband Brit Wayne King from New Braunfels, Texas and Lisa Louise Fountain from Rhinebeck, New York. His four grandchildren; Kathryn Kelly Boss Shields and her husband James Hamilton Sheilds; Willard Irwin Boss, III and his wife Kathryn Porter Boss all from Houston, Texas. Brit Weston King of Dallas and Parker Hamilton King of New Braunfels, Texas. Finally, she was very proud to be the great-grandmother of Eloise Kathryn Shields (4) and Margaret James Shields (1) from Houston, Texas.
Nancy Kate Parker was born in Nacodoches, Texas, in the home of her godmother "Mother Kate" Rushing. Her parents were Tom and Nan Parker who raised her in Hemphill, Texas, where the family has lived for generations. She grew up in the pine forests of East Texas with the love of close family and friends, Hemphill First United Methodist Church and Neiman Marcus.
She graduated from high school at Hockaday School in Dallas, where she makes lifelong friendships and remains active as a former student. Subsequently, she received a degree in education from Stephen F. Austin in Nacodoches, Texas and the University of Texas at Austin, where she was a member of the Zeta Tau Alpha sorority and remained active as an alumnus. She loved being a princess at the Tyler Rose Festival. She met her first husband and father of three daughters, Lee S. Fountain, Jr. at the University of Texas. They married in 1952 and moved to San Antonio, Texas. She was an active member of St. David's Episcopal Church. Nancy taught Sunday School and Kindergarten for 12 years at St. David's Church School. She then worked as a receptionist for the law firm Cox, Smith. She also did a lot of volunteer work during those years for her daughter's schools – Lamar Elementary School, Garner Junior High School, and MacArthur High School.
In 1971, she met Jack Krueger from New Braunfels, Texas. They married on June 28, 1973 and moved the family to New Braunfels, where she lived for the rest of her life. Two of her daughters attended school there where she actively volunteered. She has served the New Braunfels community in several ways: Republican Women, ZTA Alumnae, 1st President, The Daughters of the American Revolution, Gay Forties and Bible Study Fellowship where she served as Regent and Secretary. She and her husband Jack enjoyed the Sananfels Club, the Soiree Club and the Allegro Dance Club. She became very educated about the history of New Braunfels and embraced the community with all her heart. In order to contribute to the heritage tradition of the community, she got involved in the restoration effort of the Brauntex Theater, volunteered and contributed to the Sophienburg Museum as well as the Handmade Furniture Museum. His church, Christ Presbyterian Church on Common Street, held a very special place in his heart.
Nancy and Jack made wonderful memories traveling the world, boating at the Canyon Lake Yacht Club, dining with friends and family at the Ski Lodge, and spending time at home in Ruidoso, New Mexico. Most notably, they enjoyed being entertained and at home at the Krueger Circle 1 Ranch in New Braunfels, Texas. The restoration of the house by Jack and Nancy won a historic award from the San Antonio Conservation Society in 1981. Nancy ran the Bridge Club there and played Spite and Malice with her grandchildren. They hunted Easter eggs together and raised barn kittens. She hosted family reunions and a wedding… a favorite holiday party was the annual Krueger Christmas Party – a lucky gathering of all Krueger parents, young and old – to celebrate the holidays.
A funeral service will be held on Saturday August 21, 2021 at 11:30 a.m. at Christ Presbyterian Church – 1620 E Common Street in New Braunfels, Texas with Pastor Berdj Tchilingarian officiating.
We would like to express our sincere gratitude to the staff at Komfort Haus and Hope Hospice for the loving care of our mother. In lieu of flowers, memorials can be made at the Christ Presbyterian Church on Common Street, the Sophienburg Museum, and the Handmade Furniture Museum in New Braunfels, TX.